We saw a lot of metro stations before we finally got to walk to the headquarters of Kaspersky, the well known security and antivirus company. The location was a big surprise. They had a very modern building, with a well designed interior and lots of awesome utilities, like their own gym and their own sauna. They even had a private beach by the lake the higher floors look out over.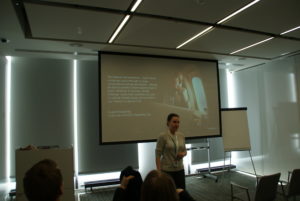 After the expected presentation about their company and general operations, we got a small tour of all this glory. It was a real revelation and felt so luxurious that some of us started to envy the employees.
We got a Q&A session with Dimitri, a 19 year old junior analyst who researches new samples of malicious software. We were again surprised by how knowledgeable some Russian students are at such a young age. Dimitri was a very captivating speaker and told us many interesting things about how he and his colleagues work. He even joined us for a relatively late lunch at the company restaurant, which served some of the best food we had yet.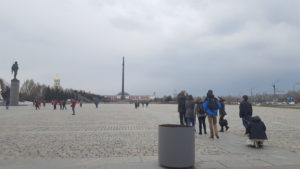 Since we had the afternoon off, some of us decided to visit Moscow's World War II museum, which is supposed to be the biggest in Russia. Or Europe. Or something like that, depending on who has the loudest voice. When we arrived, we got the scare of our lives. There was a huge military parade going on, consisting only of school kids. And almost nobody was actually watching. No parents. While impressive, it was chilling to see that this kind of thing is still apparently a big part of Russian upbringing.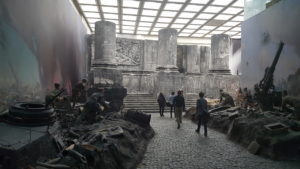 The museum itself was certainly… overwhelming, but most of the facts were in Russian. Luckily, one of us had a large amount of facts about battles and weaponry readily available, which made the visit a lot more interesting.
We took the metro to a small restaurant near the Red Square. The contrast with the afternoon couldn't have been bigger: the food varied from uninteresting to positively terrible. At least the drinks were good. It was also where we had the first evaluation of the progress we had made in our research.
Afraid for the nasty consequences bad food can have, we all went to bed early, since the next day had an early and rather full schedule.